I made this illustration as a personal project. I really love the way it turned out, there's a certain mysterious touch to her gaze that leaves me wonder what was on her mind. What do you think she's thinking about?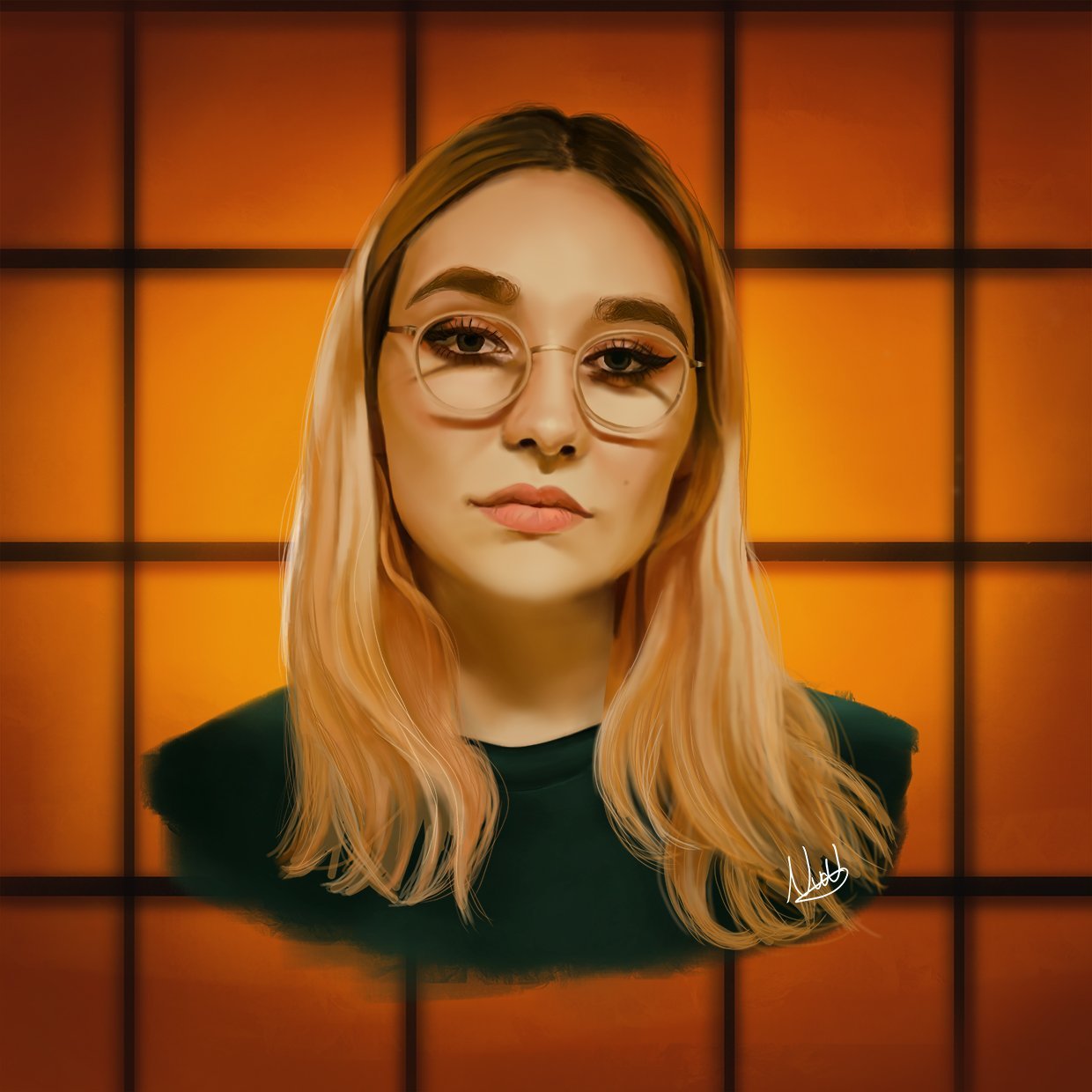 Ace and Tate ad Personal project
This portrait is made for a personal project, inspired by an ad for Ace and Tate. 
Isabelle
Commissioned project
I got approached through my Instagram page by a guy who wanted a painting of his daughter to give to her grandparents, a really lovely gesture. I received various photos of the girl, after which I digitally painted her in Photoshop using the images as reference. They both absolutely loved the result and the image is now framed in their house.